I hope you had a fabulous Christmas day if you celebrated it yesterday!
Hopefully today you're having a rest so it's the perfect day to introduce you to Viv.
Viv McAlister is the founder of Simply Skin. She's passionate about natural skincare, self-care and rabbits.
I met Viv during this course I've been doing with Marie Houlden. We got to know each other and I loved her business and wanted to share it with you.
So here is her story and at the end you'll get a chance to enter the give away where you could win a pampering pack worth €190. It contains a nourishing spa salt scrub, creamy and dreamy shower ice cream, and opulent whipped body butter.
So without further ado, here is my interview with the lovely Viv…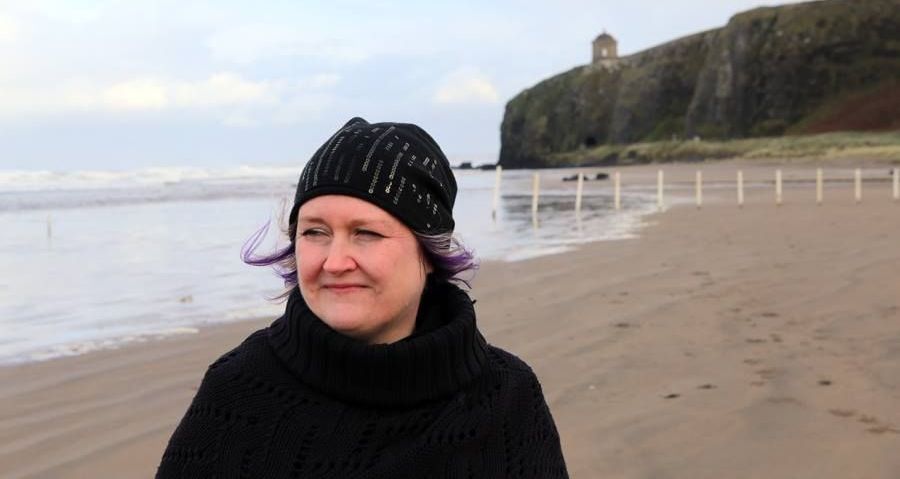 Why did you start your own business?
I don't think it was something I consciously chose to do. It was more like I was pushed and encouraged in that direction.
Before Simply Skin I was a very unfulfilled and unhappy Management Accountant. I never felt I fitted into the world of finance or corporate. And where my friends and colleagues would sit round the lunch table and enthusiastically chat about quarterly account reconciliations or the latest budget update, I would be bored.
But it was all I knew. It was what I had been trained to do so I kept going. Monday to Friday I'd turn up at work, put my soul into whatever I was doing, and work really long hours… but I felt pretty miserable. And stuck. And that's when life eventually stepped in and took control.
I fell sick, really sick and was eventually diagnosed with either Crohn's or Colitis (the label changes every time I see a new consultant).
I felt "why me?". I worked hard, I wasn't a bad person.
So why did I have to fall sick and life suddenly become a lot more difficult. Because, as a sick person, I really wasn't much use to the company I worked for.
The long hours I had worked in the past had been forgotten and all management could see was someone who could no longer pull her weight so they began to encourage me to leave.
And so I started to look for a new Accounting job in a new company but quickly realised it was the same story everywhere – I'd be jumping from the frying pan right back into the fire.
And that's when the idea of leaving the world of finance, leaving the world of an employee and becoming an entrepreneur started to gently spark in my head.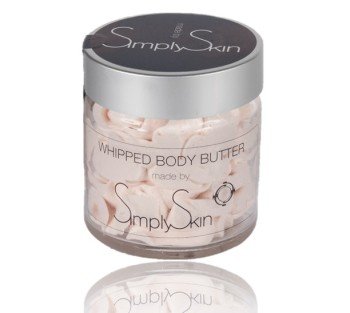 Why skincare?
When I decided I wanted to leave corporate and start my own business I had no clue what I could do besides accounting. So I started to play around on Google and see what I could find, see what inspired me.
And every time I did a search, no matter what it seemed to be, I just kept finding information about skincare.
I wondered if this would be something that would or could interest me?
It felt a bit strange because I had never been one to use a lot of products on my skin. I preferred to use as little as possible. So it felt like I might not fit in.
But I started to dabble.
My first purchase was a bath bomb set which I made at home.
It was interesting but didn't capture my heart.
After that I went on a short course about making liquid soap. Again interesting but totally not me – it felt far too scientific for me and I never enjoyed science at school.
But I felt the urge to keep looking, to keep trying and next I joined a body butter course and I was hooked! Creating body butters reminded me of baking, something I have always enjoyed and something I find incredibly therapeutic. That course was the turning point for me. And after that I followed course after course after course.
What makes Simply Skin different?
It's taken a number of years to craft Simply Skin into the business it has meant to be. When I first opened the doors, I was very naïve wanting to be everything to everyone. But business just doesn't work like that.
After a couple of years, following the change in EU legislation which tried to ban the use of bunnies and other animals for testing beauty products in the EU, I felt the need to stand out as a cruelty-free brand.
And that was just the start of that journey.
As China opened its doors to Western brands I watched in horror as brand after brand exposed loopholes in the EU legislation and quietly returned to animal testing so they could sell their products in China where animal testing is still a requirement. It felt more important than ever for me to be seen to be an honest and ethical cruelty-free brand.
But 'just' being cruelty-free was never enough. I was passionate about it but wanted to do more. And that's when I started my Bunny Initiative, to financially support the volunteer-run bunny (and animal) rescue centre from where we had adopted one of our bunnies, Bobo.
I decided to give a % of each order value to this centre and am delighted to say that this current quarter (Oct-Dec18) my customers and I shall be donating the most we have ever donated to this wonderful centre that homes rescued and abandoned bunnies (and other animals) until they find their forever loving home.
But my dream doesn't stop there.
The love I receive from my own bunnies, the joy they bring me every single day, the love I have for them is something I want to share with others.
Because bunnies are not the animals most people think they are. They deserve much more than being locked in a hutch and forgotten, because they can give so much love and teach us more than we can imagine.
So my ultimate dream, which stills scares the socks off me, is to open my own bunny sanctuaries through sales of my products.
We will find forever loving homes for the bunnies that cross our path, where we can educate potential guardians in how to attain a truly fulfilling life with their bunnies and provide ongoing support for them.
You're clearly passionate about bunnies and being cruelty-free but does your brand stand for anything else too?
My life as an entrepreneur has had its ups and downs, it's not been an easy ride by any means. And this year, no matter to whom I spoke for help or advice, I seemed to hear the same message: "Your blocking your own success".
It felt ludicrous as I was doing everything I could do to make Simply Skin succeed. I was following all the rules and advice. And yet I seemed to be gaining very little traction.
So I started to wonder what this latest message might mean. And that's when I started to delve into mindset work to try to uncover blocks I might have, old stories that I still believed from my childhood, and how I might be sabotaging my success and the potential success of my business.
And it was through this mindset work that I discovered the powerful concepts of self-care and self-love.
I started to create positive affirmations for myself that I would say daily, I started to meditate (after a lot of resistance) and focus on opening my heart, and I started to look myself in the eye in the mirror and tell myself "I love you"… one of the hardest and most uncomfortable things I think I have ever done.
And, as a result, slowly I've watched my life change. Not only that, everyone who has known me before this year has seen a marked difference in me, in my eyes, in my whole aura.
Self-care and self-love is something that has changed my life beautifully and it's something I've become incredibly passionate about and something I want all my beautiful customers to experience and enjoy.
So I share my experiences with my customers all the time and it's truly lovely because recently I've started to receive emails from a few of my customers sharing their own personal experiences of self-care and self-love and the difference it's making in their lives.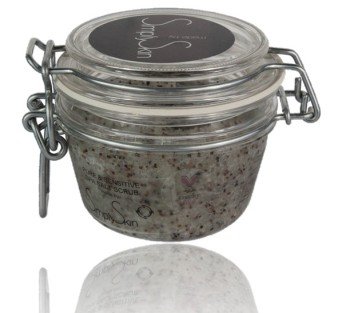 What's the best thing about having your own business?
Having my own business has given me the opportunity to evolve and grow into the person that I know was being suppressed when I was working in corporate.
It has given me the opportunity to make a financial difference in the lives of so many bunnies and has allowed me to dream and know that step by step I shall fulfil my dreams to open my own bunny sanctuaries.
It has also given me a voice and has enabled me to share my experiences of self-care and self-love so, hopefully, I can encourage other women fall back in love with themselves too.
What's the worst thing about having your own business?
When you have a passion, a vision and a dream but don't yet have the finances or level of sales in place to make that dream a reality, it's tough – I'm not a patient person.
When you uncover simple daily tools that make your life so much better, that teach you the importance of loving yourself and showing the world how you should be loved, it's tough. Being a one-woman-band my message can currently only reach a few women at a time when all I want is to change the lives off all women in such a powerful and beautiful way.
Tell us how more women can find more about you and what you offer
The best places to get to know me are via my website, my Facebook page or my Spa Club newsletter.
On my website I have a blog where I openly share my thoughts and feelings, mostly about self-care and self-love but on other topics too. I post there regularly.
When you get to know me a little better and like what you read, then the invitation is always open for you to join my Spa Club, my free weekly newsletter.
In it I share about my life as a business owner, people who have inspired me, and anything I feel passionate about in the world of skincare, bunnies and self-love.
All members of my Spa Club get free access to my Beauty Box, a collection of top tips about healthy skin, as well as instant access to my "3 Steps to Self-Care." They also have their name put in the hat every month they're a member of the Spa Club for a chance to win a facial cleanser. You can join the club here.
The Giveaway
I wanted to pull together something truly special for one of you lovely followers, Vicki. Something that invites them to start the new year on a luxurious path of self-care. So I've pulled together a truly pampering pack worth €190, containing a nourishing spa salt scrub, creamy and dreamy shower ice cream, and opulent whipped body butter.
All you have to do to enter the giveaway is input your details in the box below. The more ways you enter the more entries you have.
If you're new to entering competitions using Rafflecopter then you might find this guide helpful.
The giveaway is open to anyone over the age of 18. No cash alternatives will be given. The winner will be picked at random and their email address will be passed on to Viv McAlister at Simply Skin to fulfil the prize.
You have until 12am on 9th January to enter. Good luck!