This recipe for vegan icing without margarine came about because I dislike margarine.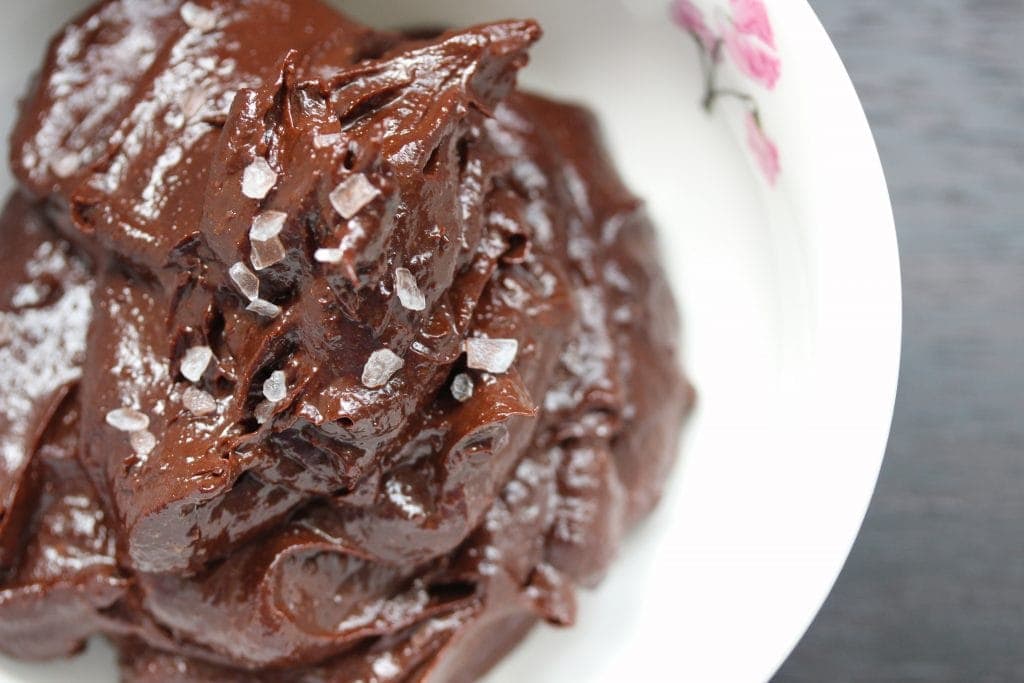 As my regular readers will know, I started to not tolerate cows dairy a few years ago. In addition to that 'Roo', having had a cows milk protein allergy as a baby, still doesn't tolerate it well.
When I first started this blog I used to make things dairy free by using margarine. However, as time has gone on I've tried to avoid it as far as possible.
Now-a-days I prefer to eat a natural diet where possible and processed fats don't play a role here.
The turning point for me on my understanding of fats was when I read Dr Steven Linn's Dental Diet book. It's a fascinating book that highlights the importance of eating a natural diet for your body and teeth!
He says that healthy teeth (and if you read the book you'll realise why you want them and it's not just about the teeth) require healthy gums.
If you have bleeding gums it's a sign of inflammation in the body.
The problem with processed vegetable oils, such as those found in margarine, is that they are very high in omega-6 fatty acids.
Now I'm sure you've heard of omega fatty acids and may be confused at this point. That's because we are often told to increase our intake of omega-3 fatty acids (high levels in oily fish).
This is because our body is designed to eat these fatty acids in a 1:1 ratio.
Instead, with our reliance on processed vegetable fats, that ratio is more like 16:1 (omega-6:omega-3).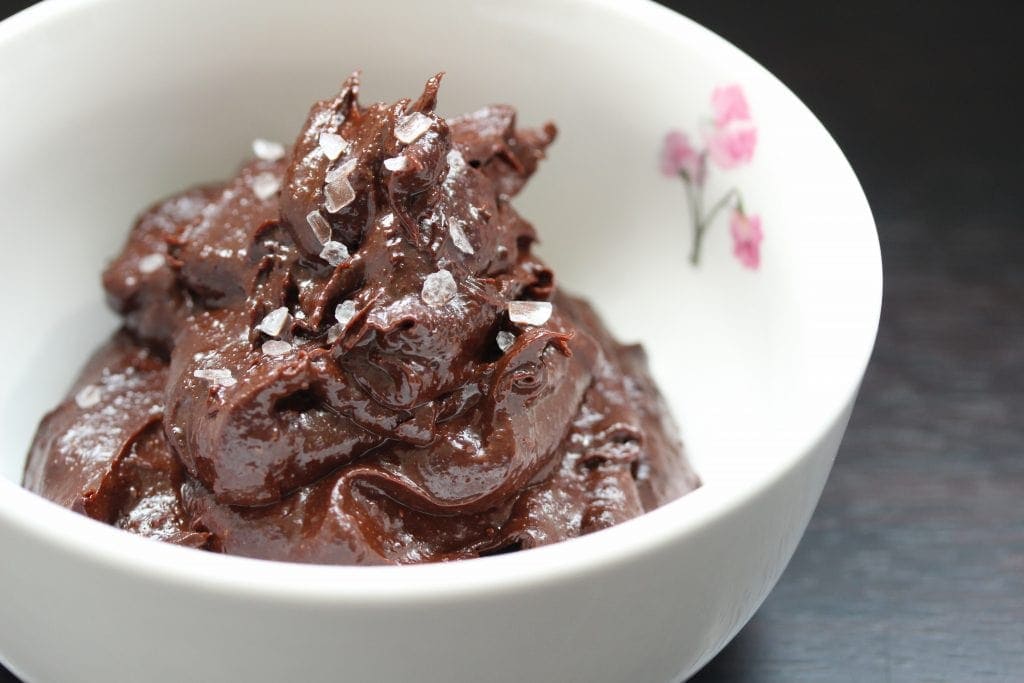 This imbalance of fatty acids leads to inflammation in the body and increases our risk of obesity and inflammatory diseases. Which is why we are told to decrease our omega-3 fatty acid intake and increase our omega-6 intake.
Margarine, being made from processed vegetable fats is one thing to consider cutting back on if you want to get your omega ratio back on track. However, the majority of processed food (including staples such as bread) is high in omega-6 fatty acids due to the vegetable oils used.
The following vegetable oils have the highest proportions of omega-6:
Sunflower oil
Corn oil
Soybean oil
Cottonseed oil
The solution, of course, is to cook your food from scratch using the best quality, natural, unprocessed ingredients you can find.
I personally tend to use virgin coconut oil when I'm baking dairy-free. However, it does have a coconutty flavour so I've used cashew nuts as the base in this icing recipe.
They make a delicious, decadent icing that I know you're going to love. And what's more you get the added nutritional benefits from the nuts themselves.
So here is my recipe for vegan icing without margarine. Enjoy!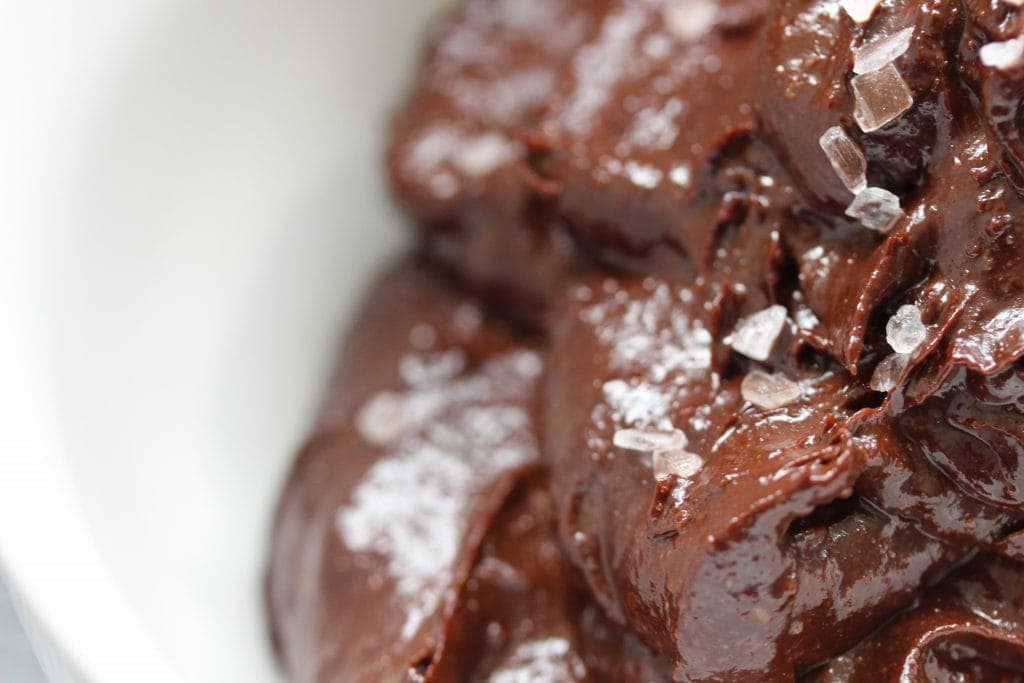 Pin the recipe so you don't lose it: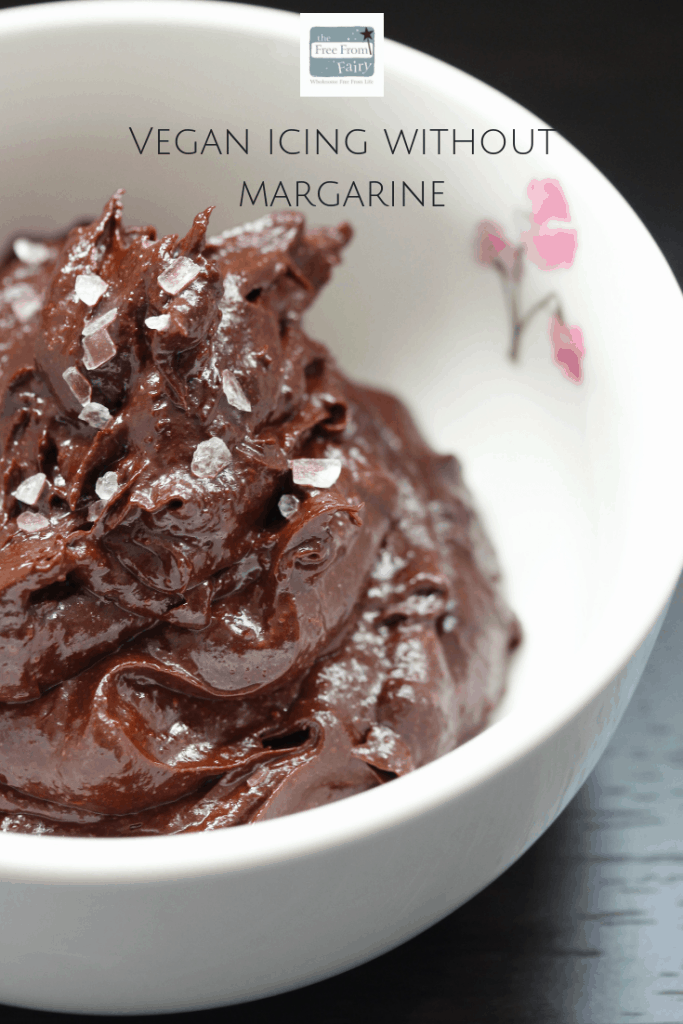 Vegan Icing without margarine
Gluten free, dairy free, egg free, soya free, refined sugar free, paleo
Ingredients
120

g

Raw cashew nuts

3

Unsulphured (brown) apricots or prunes

30

g

Cacao (or cocoa powder)

10

g

Coconut syrup

You could use maple syrup

1

tbsp

Coconut oil

I use Coconut Merchant

5

tbsp

Water
Method
Place the cashew nuts and water into a blender and blend until smooth

Add the other ingredients and blend until smooth and well combined. You may need to add a little more water to create the consistency you are looking for